facts
There are things that you as a parent can do that can make a big difference to the outcome for your baby and your family. Things that I believe are vital to know so you can give your baby the best chance, minimize the stress experienced thus optimize his/her outcome.

Premature birth is on the rise – it has been for 2 decades and it continues to rise.
Currently between 8-9% of births in Australia are preterm.
Whilst the reasons for the current trend is unclear and clearly of concern, some of the possible reasons for the increase include
1. Increasing maternal age
2. Increasing use of artificial reproductive technologies and with this an increase in multiple births.
70% of these preterm births are born between 32 – 36 weeks gestation. This group is known as Late Preterm. Late pretermers equate to approximately 16,000 births nationally across Australia each year according to the Murdoch Institute (2012).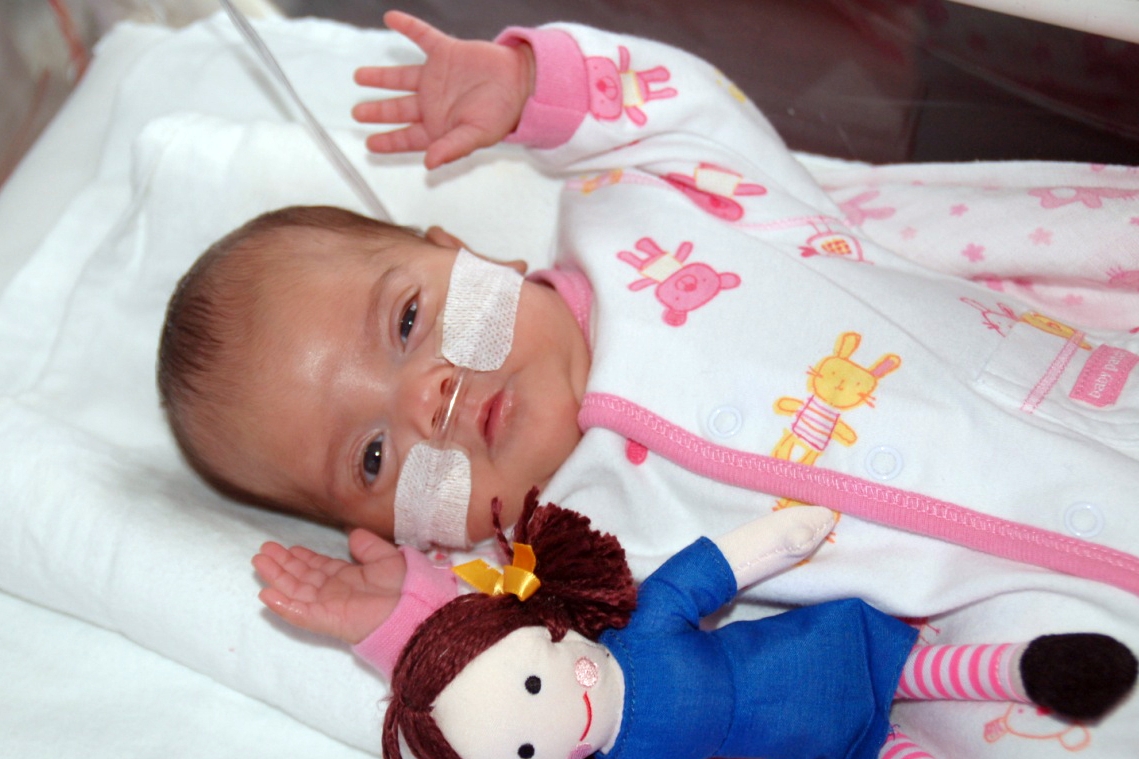 In the last trimester of pregnancy (26 – 40 weeks) the foetal brain triples in size. Ideally this occurs within the safe and protective environment of the maternal womb where the baby will be adequately nourished and sleep undisturbed for around 22 hours each day. Providing the mother is well and baby is growing nicely, this is where optimal brain development occurs.
However, when babies are born premature they spend this critical period of development in the Neonatal Intensive Care Unit (NICU) where excess noise, bright lights, regular handling and painful procedures are a part of daily life, causing stress and interrupting rest and sleep.
This unpredictable environment with its constant hustle and bustle is extremely overstimulating and consequently exhausting for tiny prems who have limited energy reserves.
Most preterm infants admitted to the NICU require breathing support. To further understand the different methods of respiratory support and what can be done to help your baby breathe see Chapter 1 – Breathing Challenges.
The brains of preterm infants are quite different from those of full term infants, according to Dunn (2012). Using MRI technology Dunn compared the brains of 260 babies born more than 10 weeks premature with brains of full term babies.
The preterm brain had
• 30% less grey matter – thinking cells
• 40% less white matter – connections in the brain
Even at 35 weeks gestation, significantly fewer grooves or folds known as sulci are present in the neonatal brain and only 60% of the total brain weight has developed.
According to Professor Als, H. in her paper Early Experience Alters Brain Function and Structure (2004).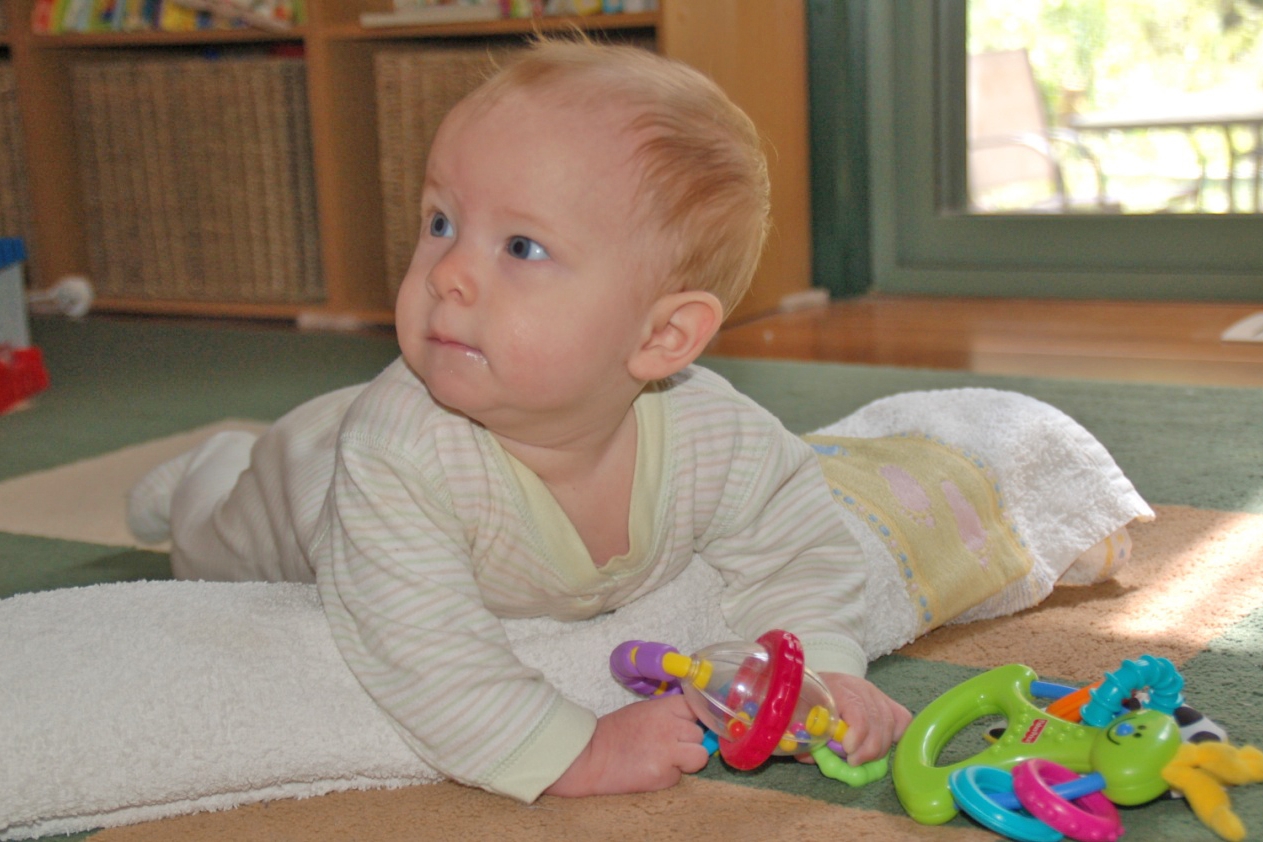 Some well researched risks prems face

• Approximately 50% of all premature infants have learning disorders compared with 9% of their peers (2003). This is reported in most studies.
• 50% of healthy preterm infants have deficiencies in first grade in areas of judgment, visual-spatial and executive control and have 'non-verbal learning disorders' (2009).
• 25% will need significant assistance in school (2008).
• 30% of late pretermers (32-36 weeks) have a higher risk than term infants for developmental delay – 10-13% more disability prior to kindergarten and 19% 'suspension in kinder' (2009).
Often outcomes for the late preterm infant group are ignored in the research but this group has a greater contribution to the disease burden (morbidity) at 3 and 5 years than the early preterm or term born infants, according to the British Millennium Cohort Study (Boyle, 2012).
1. There is increased neuromotor dysfunction – these deficits affect the motor functioning and range of fine motor skills to grow motor skills affecting balance, walking and coordination – catching a ball, hopping, etc.
2. Increased cognitive deficits; language delay, information processing, specific learning, or attention-related problems.
3. Increased psycho-behavioural dysfunction temperament difficulties, aggression, hyperactivity, autism.
• Those infants born low birth weight (under 1500 grams) or extremely low birth weight (23 weeks onwards) have considerably higher mortality and morbidity rates than late pretermers.
• 28% of former prems born < 1250 grams have a psychiatric disorder diagnosed at the age of 12 compared to 9% of their peers (1997).
The most common psychiatric disorder was Attention Deficit Hyperactivity Disorder (ADHD), followed by generalized anxiety, depression and oppositional defiant disorders.
•Former extremely low birth weight infants (born < 1000 grams) score 11-22 points lower on IQ tests than their non-premature infant peers (2000).
(Bader, L. 2014. Brain-Orientated Care in the NICU, Neonatal Network)
Late preterm children have more health and neurodevelopmental morbidity that was previously appreciated, according to Murdoch's lead researcher. 'Compared with term-born children, late preterm children not only have increased mortality and in-hospital morbidity including respiratory difficulties, but also long-term cognitive, school performance, behaviour and psychiatric problems'.
Researchers say 'the potential public health and educational burden of late preterm birth is considerable'.
What contributes to delay or disability?

There are two factors that are identified in the medical literature which are believed to contribute to premature infant developmental compromise.
They are medical complications and environmental factors.
The degree of medical complications can be predictive of later impairment.
This includes conditions such as Chronic Lung Disease, Brain injury and severe Retinopathy of Prematurity. See Chapter 24 for more.
15 common conditions for preterm babies are covered in detail here. They include – Anaemia, Apnoea, Feeding Intolerance, Infection, Intraventricular Haemorrhage (IVH), Hernias, Hypoglycaemia, Jaundice, Necrotizing Enterocolitis (NEC), Patent Ductus Arteriosus (PDA), Pulmonary Haemorrhage and Pulmonary Interstitial Emphysema (PIE).
Environmental Factors are thought to contribute to this at any time. This includes during the NICU journey and later in the home environment and subsequent parent-infant interactions.
Because the tiny prem is not equipped to handle the noxious environment, of the NICU, they find it an unpredictable and frightening place and is easily overwhelmed and exhausted by it. They have left the comfort and security of the womb where they experienced protection, love and predictability. In this foreign environment, they experience chronic stress due to being separated from their mother – the only predictable thing they know – and having breathing challenges.
The stress they experience over time alters the size, structure and functional development of the brain, according to experts.
• due to the noise, bright lights, an overwhelming amount of stimulation that their immature nervous system cannot cope with, separation from parents – which can be prolonged, frequent over-handling and painful procedures.
• due to inadequate sleep – both quality and quantity and pain.
This stressful environment occurs during a critical period of brain development. Stress alters the size, structure and functional development of the brain.
What can I do to help my baby?

It has been said knowledge is power – but applied knowledge is where the power is – with knowledge comes power when combined with confident action.
My mission and passion is to empower you to know and understand what you can do each day for your baby that will make all the difference for them – to cope each day and lessen the stress experienced so their fragile brain can develop in the best environment possible given the unfortunate circumstances.
Some very helpful chapters are:
Introduction – Know what to expect, dealing with the grief and shock.
Chapter 2 – What the baby needs: sleep, feeding and emotional needs.
Chapter 3 – The psychological impact of separation in the NICU, coping with the feelings, dealing with grief, – what is normal, tips to help you through, how to parent in the NICU.
Chapter 4 – Bonding with your baby, re-establishing your relationship with your baby, the immeasurable value of skin-to-skin contact – how to maximize deep sleep whilst cuddling.
The importance of Breast milk for your premature baby cannot be underestimated

Breast milk is a unique and complex fluid containing well more than one hundred constituents. It is considered a 'living' fluid with properties containing antibacterial, antiviral, anti-infective, and antiparasitic constituents as well as hormones, enzymes, specialized growth factors and immunological properties.
Breastfeeding offers a close, physiological and psychological bond between a mother and her baby and it contributes far more to the health and well-being of a nation than is currently realized or acknowledged.
Early stimulation is imperative – Hand expressing within an hour of birth will help kick start your milk supply because it stimulates areas in your brain which are responsible for lactation. See p 89-90 for details (EBM). If hospital staff aren't available to help you perhaps family members can.
There is a great deal you can do to improve your milk supply – many foods and herbs can assist you without having to resort to medication. Check out the list and brilliantly effective soup recipes on p 97-103. There is also comprehensive information in the following chapters.
Chapter 8 – Lactation (how the breast works) and Expressing
Chapter 9 – The Importance of non-nutritive sucking
Chapter 10 & 11 – Breastfeeding and bottle feeding your baby
Chapter 12 – Preventing Oral aversion
The seeds sown now will undoubtedly not only positively influence the NICU journey but give your prem the best chance at a normal life later

Let me explain:
Consistent periods of undisturbed deep sleep in infancy is profoundly critical for normal development to occur in all infants (even baby animals) but particularly for premature & sick ones. When in the womb the foetus will normally sleep around 22 hours per day and this is vital for optimal development. However once born premature, these sleep needs cannot be replicated within the busy NICU environment, especially if you are separated from your mother.
Aside from being vital for normal brain development, consistent periods of undisturbed deep sleep will:
1. Lessen the likelihood of infections due to a compromised immune system. Prems have underdeveloped and therefore compromised immune systems making them more vulnerable to infections.
We all know how we feel when we are sleep deprived. If we do not listen to our body's needs, we can end up exhausted and sick.
These little prems are often exhausted as they have limited energy supplies, which are usually focused on maintaining their breathing.
2. Enhance opportunities for bonding – when your baby has had a rejuvenating period of sleep, he/she may have a delightful but short period awake and alert in your company. This is truly beautiful to experience.
3. Aid growth – Growth hormone is secreted during sleep. Many ex-prems are significantly smaller than their peers.
Sadly, the essential role of rest and sleep in healing is underestimated and undervalued particularly amongst medical & hospital staff.

Action point:
Your baby will sleep best whilst being cuddled skin-to-skin with you holding him firmly and positioned comfortably in a supportive recliner.
The longer you hold your baby this way daily, the more benefit this is to your baby according to an enormous amount of research conducted on this over the last 35 years.
The best thing that you can do for your baby is frequently hold them skin-to-skin on your chest

In many hospital settings mothers and their babies are separated into specialized areas of care. However much emotional trauma is caused by this separation particularly for the baby and this stress can worsen conditions like Respiratory Distress.
My main mission as a bedside Neonatal nurse was to reconnect mum & bub as soon as possible after delivery – even on the trolley as mum was being taken via the NICU to the ward after a Caesar. If I could position the newly born infant on Mum's chest, even while attached to CPAP or the ventilator, and she could cuddle him/her for at least one hour, very often the baby's breathing issues would quickly dissipate and he would be breathing independently within a much shorter time than if the separation continued.
The baby calms down very quickly after being physically reconnected with mum. This can be seen on the ECG monitoring – heart rate will return to normal, breathing will stabilize, and temperature will normalize. The mother's body temperature will heat up to 2 degrees warmer to warm her cold infant or cool the infant if too warm. Researchers in Alaska have found the best way to warm a cold infant is skin-to-skin (STS) contact. So, if your baby is cold, even more reason for STS.
There is an advocacy for zero tolerance of separating mother & baby that is gaining momentum across the world. It is recognised that the benefits of keeping them connected far outweighs the damage done by separation.
In Sweden, the Government recognizes this investing in supporting parents so they can be with their infant 24/7. Even tiny ventilated babies are cuddled in the NICU for up to 19 hours / day by significant family members.
As discussed, being held STS physically reunites the pair & emotionally reconnects them. This action calms both mother & baby. Dr Nils Bergman (MD) states, "the mother heals the baby and the baby heals the mother".
I have personally witnessed this phenomenon where the mother is extremely unwell with high blood pressure, separated from her baby in the High Dependency unit and medicated to normalize things and help her rest. Once the baby is reunited/reconnected with mum I have observed them over a 2-hour period, and watched the mother's BP normalize! This indeed is true.
Being separated for the baby, particularly in the unpredictable NICU environment, increases the baby's anxiety (hence worsens breathing issues) and increases the levels of circulating Cortisol also. This is the stress hormone and soaking the developing brain in persistently high levels of Cortisol is detrimental, Research states this.
Whilst the facts about premature birth & outcomes outlined on the Facts Page are confronting – these are the issues that could be avoided or minimized by parents' understanding and honouring their prem baby's needs.
The simple but profoundly powerful strategies will contribute to reducing the stress experienced by your baby contributing to the best possible future for the baby & of course the whole family. Be committed to lengthy daily cuddles where your baby can experience consistent deep sleep.
(Sadly many hospital staff are unaware of this, however the time for change is now as the research evidence is abundant).
Sleep Cycles:
An infant sleep cycle is around 45-50 minutes in length and as you settle down to cuddle your baby skin-to-skin, providing he is comfortable, he will relax and sleep contentedly. After this time has elapsed, you will notice he will come out of the deep sleep into a lighter REM sleep and perhaps wriggle a little before descending again into a deep sleep. These cycles will continue provided their food & comfort needs are attended to in a timely fashion.
Given the importance of deep sleep on the developing brain I believe babies should never be woken or disturbed. Their care or procedures should be attended when they are awake or in sync with their sleep cycles.
Tips on STS:
• Stay as close to the hospital as possible to enable as much time as possible with your baby and limit travel times.
• Don't be tempted to disturb your baby's sleep. However, if asleep he will wake up shortly after your arrival, as he 'knows' you are there. Babies are very clever!
• Dedicate yourselves to long STS cuddles daily– ensure you have recently eaten, expressed and emptied your bladder. 3 - 6 hours or longer is good – you may consider missing one expression and catching it up later – it is worth it!
• Remember the longer the better. Share this around other family members where appropriate.
• A short cuddle is better than none.
• Keep up your fluids with a water bottle close-by.
• Hold your baby still and firmly when asleep in STS with no patting which will disturb the quality of sleep.
• Above all, they need to feel your love. You are the most important person in your baby's life. No one can love them like you do and they need to experience your love as often as possible for as long as if possible. This is undoubtedly what nature intended.
• When returning your baby to the incubator, please do so at the end of a sleep cycle before the beginning of the next one.
• Other important stimuli can include: talking, singing, reading or playing soft music to your baby for short periods at the appropriate time.
• Remember the seeds/sacrifices sown now will be reaped in abundance in the lifetime that follows.

Other tips:
• Learn to 'read your baby'. Babies 'talk' to you from birth, learn what they are saying – particularly the sleep signals. See more in Chapter 6.
• Never stress your baby out – or laugh at your baby's distress. They need you to be their advocate and be sensitive & understanding to their needs and protect them from harm.
• Don't be tempted to play 'pass the parcel' with your baby at family gatherings – unless the baby seems to be enjoying it – just to please your friends and family.
• Over handling tires babies extremely easily and when they are too tired/stressed to feed well, they end up screaming.
• Don't offer to wake the baby once at home for a visitor to cuddle, in fact tell them it's contraindicated.
• STS can continue as your baby grows even after discharge.
• Dr Nikk Conneman (NIDCAP, Rotterdam, Netherlands) advocates 'Carry your baby and push your groceries'. In other words, tie your baby to your body as nature intended and use the pram to push the groceries. This idea is foreign in our 'sophisticated' culture.
• Continue to nurture and nourish your preterm baby/toddler/child especially for the first several years of life. The brain is continuing to grow and develop and the best environment for the best future is as described above.